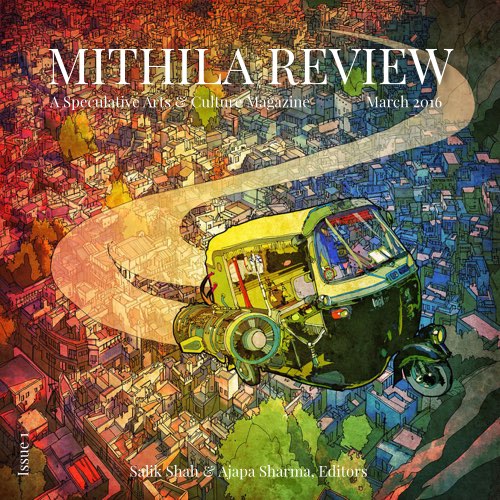 Mithila Review is a speculative arts and culture magazine. We publish speculative poetry, fantasy and science fiction, film and book reviews, essays and interviews from across the world.
A hypertext of original narratives and home of the translated from around the globe, Mithila Review is also an inquiry into the process of translating and the craft of storytelling.
Every issue of Mithila Review has been made possible by generous contributions from global authors, poets and artists, and we would like to start giving back to this open, diverse and vibrant community. Please help us become a SFWA-qualifying market by becoming our patron!
What are speculative arts?
Speculative arts and culture encompass literary and artistic works in the broad genre with supernatural, fantastical or futuristic elements i.e. science fiction, fantasy, science fantasy, horror, alternative history, magic realism, uncanny and weird. Learn more.
What is Mithila?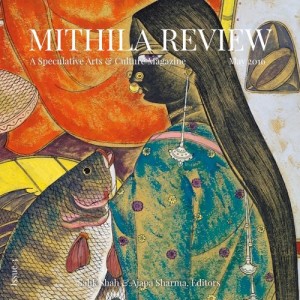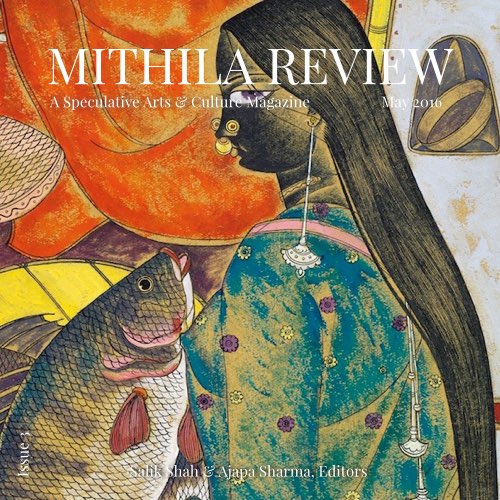 "Mithila is a referent. It is a symbol. It can speak to the times when we have felt that we don't quite belong. It can speak of the times when we have felt the urge to lurk away and disappear or the times we've felt the need to stay. It can speak to the time when we liberated our anger and pain in ways that have only fed the creative river within us. Mithila Review is space for our collective celebration and playful engagement with language. We hope that it can speak in all kinds of ways." — Ajapa Sharma, Editor
You can learn more about the origin of Mithila Review project in the following editorials from our inaugural issue, March 2016:
Celebrating the Language of the Margin — Ajapa Sharma
The Quest for Dignity and Justice in Speculative Fiction — Salik Shah
Asian Science Fiction & Fantasy Group
You're welcome to join our Facebook group devoted to discussion, celebration and exploration of SF works and writers relevant to Asia and beyond. We post reading recommendations, academic resources and occasional call for submissions.
Note: Requests to join the group from suspicious-looking profiles will be ignored/blocked.
Mailing List: You can subscribe to our occasional newsletters here.
You can also follow our updates, reading recommendations and conversations on social network:

Twitter: @MithilaReview
Facebook: MithilaReview
Contact Us
Editors:
editor[@]mithilareview.com
(For information, feedback, queries, etc only. Not for submissions.)
Submissions:
submissions[@]mithilareview.com
(Read Submission Guidelines first.)