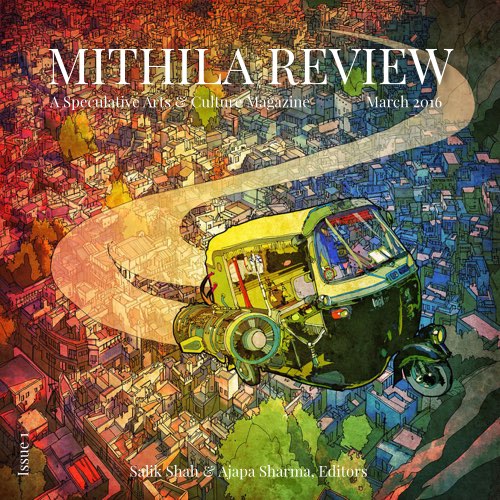 Mithila Review will be turning into a quarterly publication with occasional essays, interviews and reviews in between.
Starting with our next issue, we want to pay a flat rate of $10 for poetry, flash (under 2500 words), non-fiction (essay) and reprint, and $50 for original short stories (between 4000-8000 words). Please help us spread the word around and make this happen: https://www.patreon.com/mithilareview.
And we are very happy to announce that Isha Karki has joined our editorial team. Her short story, "Rooting," and essay on Mary Anne Mohanraj's The Stars Change universe appear in our current issue.
From her bio: "Isha Karki works in publishing and lives in London. She grew up on a healthy dose of Bollywood, fanfiction and dystopian literature. She is interested in post-colonial narratives, feminist voices, myths and fairy tales and SF that isn't white-washed. Her first published story, 'Firebird,' appeared in Lightspeed's POC Destroy Science Fiction issue."
Thank you so much for your contribution and support!
— Editors, Mithila Review