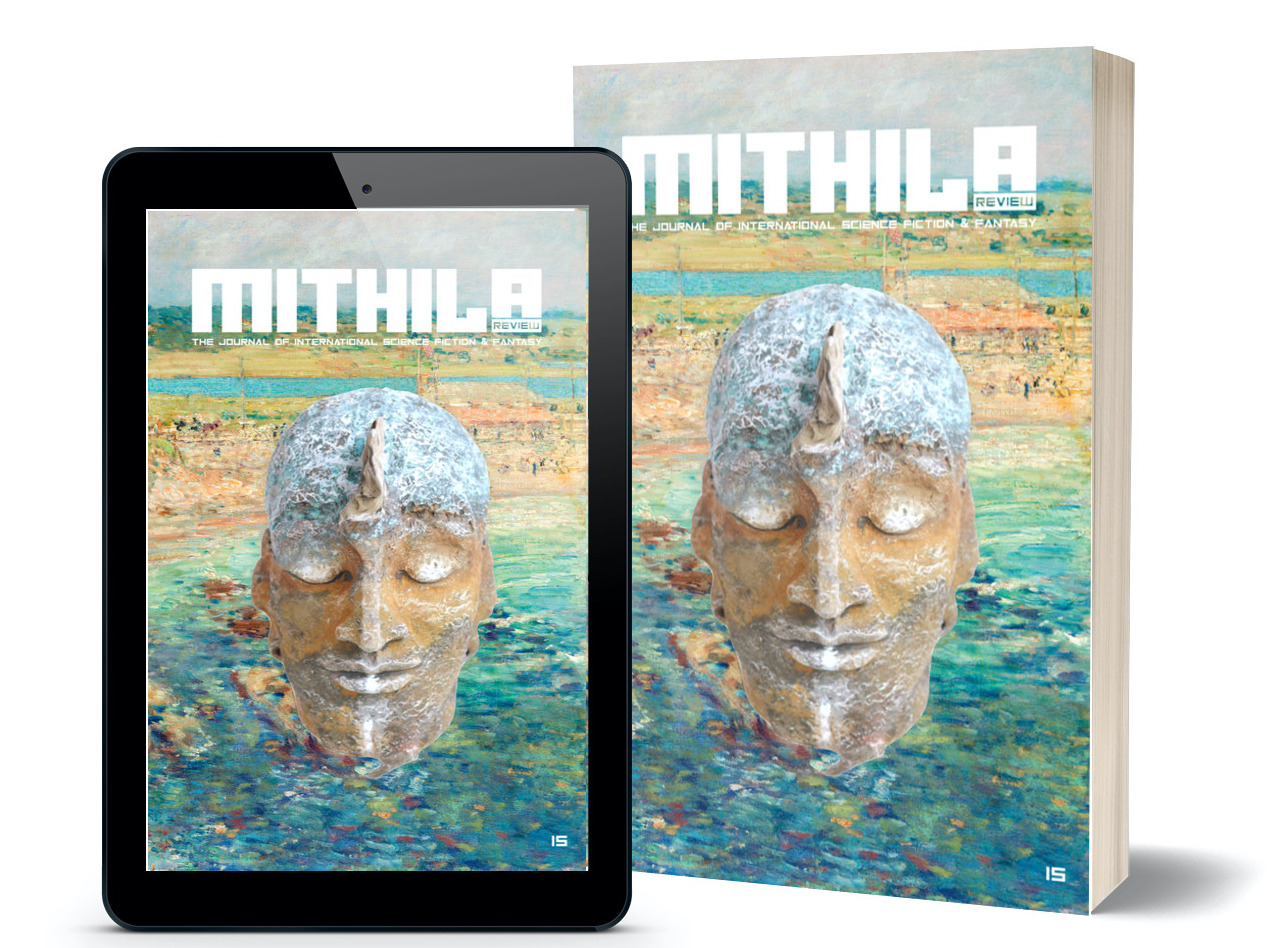 Mithila Review publishes excellent science fiction, fantasy, poetry, reviews, excerpts, and articles from award-winning and emerging writers around the world.
We seek to publish stories that birth creative thought and positive action. Please subscribe or donate to Mithila Review to help us bring you diverse, original and impactful stories from around the world.
Want to contribute? See our submission guidelines here. 
ISSUE 15: CONTRIBUTORS
Rimi B. Chatterjee, Nicole Tanquary, Soham Guha, David Heckman, Neelu Singh, Carlos Norcia, Michael Janairo, Sonya Taaffe, Holly Lyn Walrath, Marco Raimondo, Sandi Leibowitz, David Memmott, Anne Carly Abad, Prashanth Gopalan, Sami Ahmad Khan, Muhammad Aurangzeb Ahmad & Ishita Singh
Cover: Original sculpture "Othello" by Cathleen Klibanoff.  Background: Bailey's Beach, Newport, R.I. by Childe Hassam, 1901.
SUBSCRIBE NOW Patreon | Gumroad | Weightless Books
BUY THIS ISSUE  Gumroad | Amazon | Weightless Books
If Suparno Banerjee isolated four aspects with which to understand Indian SF – epistemic base, time of unfolding, space of action, and characters' identity – in Star Warriors Khan has given us three more – materiality, mythology, and technology – with the additional promise of antekaal and neoMONSTERS possibly adding further critical axes to the discussion in the (hopefully near) future.