Crowdfunding Status on Patreon
Mithila Review relies primarily on subscriptions and donations to pay our contributors and cover our operating costs. Please donate or subscribe to support us!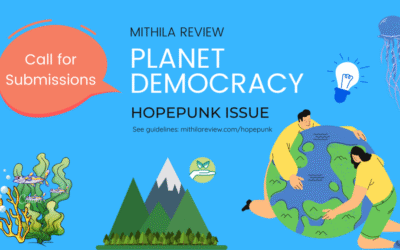 Mithila Review is inviting submissions for a special global Hopepunk issue of science fiction (and fantasy) devoted to positive and powerful character-driven stories that imagine an open and inclusive tech-empowered democratic future for all people, species and countries on Earth.