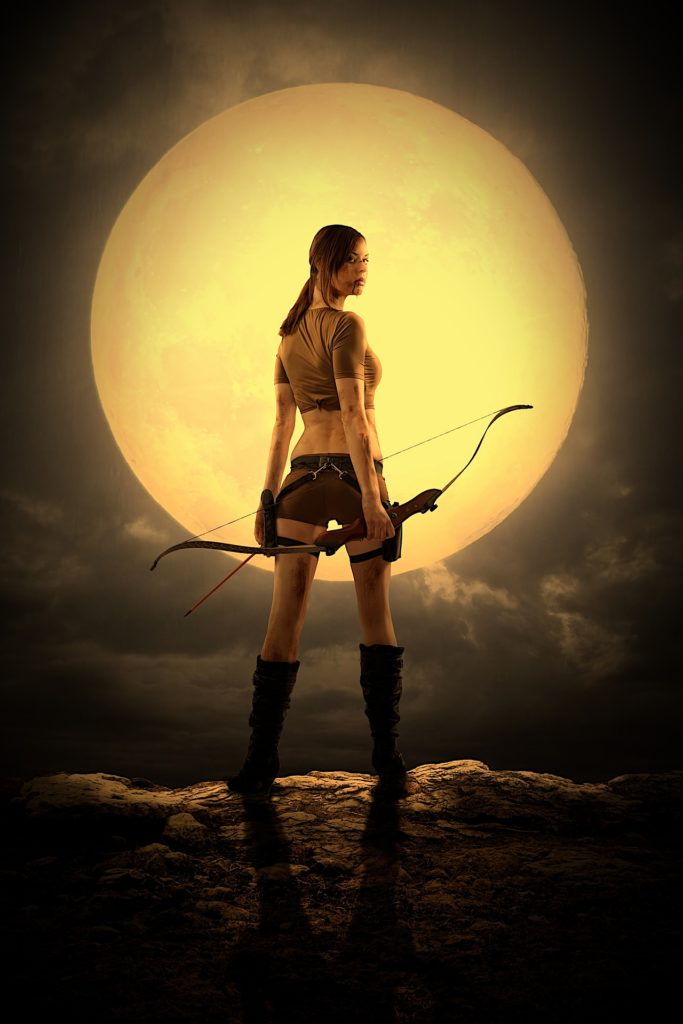 Drema Deòraich's story "Upshot" appears in Issue 12 of Mithila Review available at Gumroad, Amazon (Kindle) & Apple iBooks stores.
Please tell us briefly about your work and background.
Most of my work is speculative in nature — science fiction, fantasy, or somewhere in-between. When I'm not lost in my stories, I'm a legal assistant for an attorney in Southeast Virginia.
When did you start writing fiction?
I began writing a novel in 2010, which by 2012 morphed into a massive, unwieldy tome of 800K words and was still going. It was at that point I decided I should get serious. I've been taking classes and attending conferences and improving my craft ever since.
What is your story "Upshot" about?
"Upshot" takes place soon after the end of the Guatemalan civil war in the cloud forest, Ixil region, of Guatemala. It's central character, Mamá, is a self-appointed protector of threatened quetzals who, through the course of the story, show Mamá their gratitude.
What was the inspiration behind Upshot? What kind of research was involved?
I don't remember the specific inspiration behind "Upshot," but I am a lover of birds and Nature in general, and wanted to explore the interaction between human and bird in a challenging situation. As I'd never been to Guatemala (at that time), I consulted with friends who do go there all the time as part of humanitarian outreach through Masaai America. They were able to offer insights into the land and the people, as well as what languages to use or not use.
Guatemala and its people are still marked by that country's 30-year civil war; I read about the atrocities that took place during that war so I could seed Mamá's memories with it, and use them to direct her thoughts and behavior, as well as the landscape. I also needed assistance with the Ixil language, and a better understanding of the many Mayan languages overall. Since I finished "Upshot," I had the chance to travel to Guatemala for a week, and I took advantage of the opportunity. It is a breathtaking country filled with beautiful people. I'll always feel a special connection to it and to them because of my work on "Upshot."
What was the most challenging aspect of writing this story?
I worked for a while to get Mamá's persona and portrayal just right, and to keep her flavor consistent throughout the story. It was challenging to put myself into the mindset of someone who has been through what she has, and to think like she would.
What are you working on these days?
My current project is a novel-length medical science fiction in which children are being infected with a strange bacteriophage that promotes new neuronal growth in their brains, with interesting and challenging results. It's required a great deal of research!
What are you reading these days?
I am finishing up the 14th and final book in the epic fantasy Wheel of Time by Robert Jordan and Brandon Sanderson. I've been reading it since February! Next on my list is The Impossible Contract by K. A. Doore.
Any upcoming publications?
My short story "29 Langwood Street" is due out in Electric Spec on November 30. Another short story, "Muzi's Boon," was published in All Worlds Wayfarer earlier this fall. I have three others out on query, but no final word yet.
How did you find Mithila Review? What made you send your work to us?
I found Mithila Review online in a search for potential markets for my work. When I read its past issues, I was impressed by the quality of the writing, and the concept of its international flavor. I feel fortunate to have been accepted!
Where can readers find your work?
Readers who are interested in keeping up with my work are invited to visit my blog at www.dremadeoraich.com for updates, helpful writers links, and occasional book reviews.
You can find Deòraich's story "Upshot" in Issue 12 of Mithila Review available at Gumroad, Amazon (Kindle), Apple (iBooks), B&N, Kobo & Weightless Books.